Figure Tells
Research and academic activities in College of Science are dynamic, where scholars, professors, faculty members, post-doctoral fellows, graduate and undergraduate students are all involved in, producing remarkable fruits. The number of published SCI paper and NI paper has been increasing over the past few years, and researchers are sponsored by millions of yuan, including the funds from National Natural Science Foundation of China (NSFC) and Shenzhen municipal government.
Growing publication of High-quality research papers
SCI papers:6.3 per capita NI papers:1.9 per capita
2019 year

Published 1046 SCI papers 315 Nature Index papers

2018 year

Published 611 SCI papers 226 Nature Index papers

2017 year

Published 259 SCI papers 107 Nature Index papers
Significant Nature Index Contribution to SUSTech
In 2017,the overall FC value contribution rate by college of Science reached 68%,followed with 81% in 2018.In 2019 (non calendar year),78% of SUSTech FC value came from College of Science.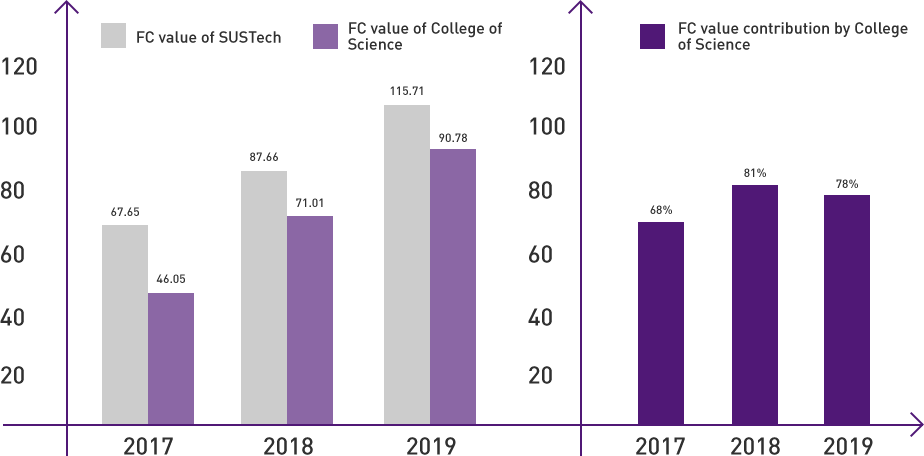 Research Focus of College of Science
Our faculties and students are collaborating with colleagues across departments and institutions, seeking for more breakthroughs and more contributions to science and human beings.